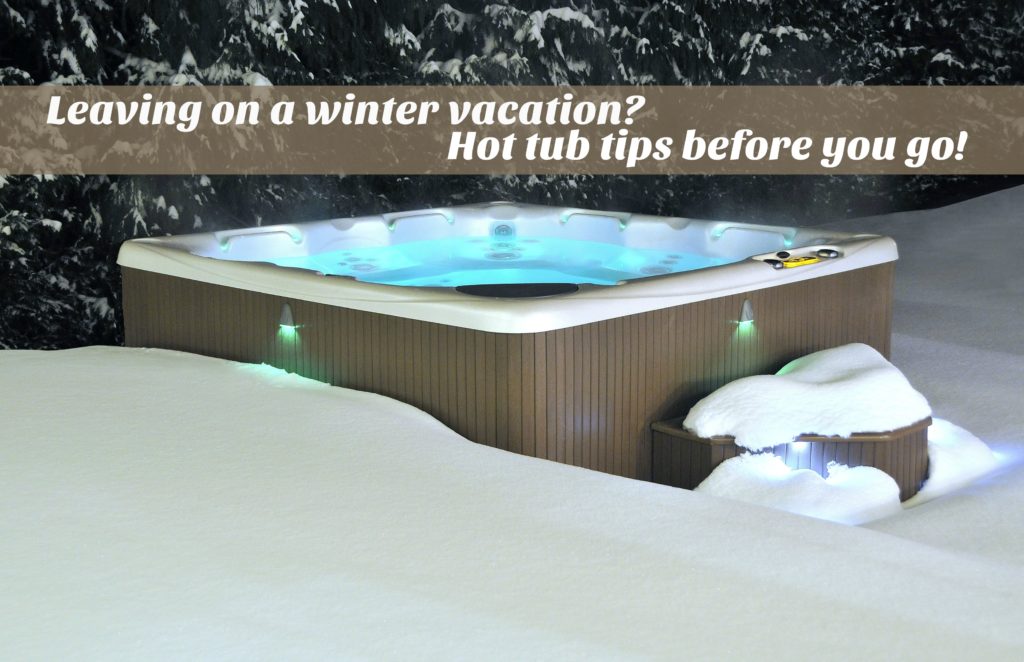 This is the time of year where many escape the cold of winter for some place warm. Don't forget that your hot tub still needs to be cared for even when you are away.  If you will be away for more then 3-4 days here are a few tips to keep in mind –
We highly recommend putting a holiday tender or floating dispenser in the water with chlorine or bromine discs to ensure your hot tub is clean, not green, when you get home.
Use some granular chlorine or bromine to spike the levels before you leave. Better to have it a little high than too low.
Check your pH and alkalinity levels and ensure they are in the correct range.
Rinse your filter.
Ensure your water level is topped up so that the pumps won't develop an air leak or run dry.
Check to make sure your cover is seated properly and latched. Check for ice on the top edge of the tub that could leave a space for heat to escape.
Shortly after you arrive home, open the lid to let it breathe, check your levels and adjust accordingly.
Have a great vacation!
Have other questions related to maintaining the water in your tub? Check out our great Water Care FAQ page here.